Begining of the 'Dankook Upgrade 5.0' era with change and innovation
Building a creative knowledge community that will lead the change of future society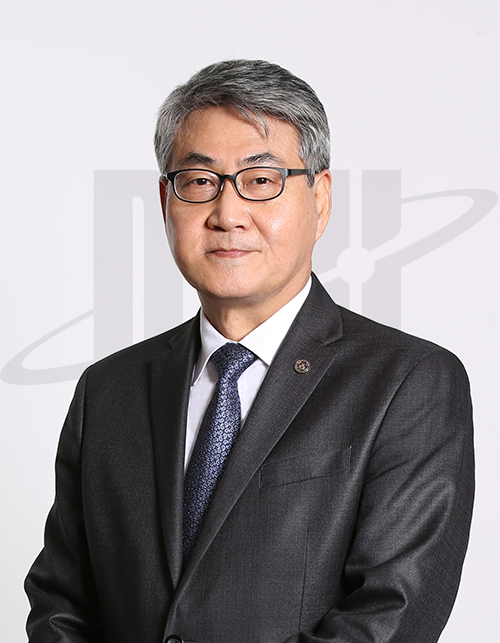 Greetings!
I am delighted to welcome you to the Dankook University website.
Founded as Korea's first 4-year private college in 1947 following Korea's independence from Japanese colonial rule, Dankook is the alma mater to more than 230 thousand graduates who are proudly contributing to our society and our nation. Dankook's history showcases innovation in Korea's higher education, drawing a straight path in nurturing competent talent with a shared vision of contributing to humanity.
Presently, the university finds itself at a crossroads as it prepares for change and challenges. In line with the fourth industrial revolution that signals fundamental change in our civilization, Dankook must set forth a new blueprint for university education and create new possibilities and values.
Drawing strength from our past accomplishments, Dankook University is taking on new challenges. As the rapid growth of artificial intelligence and new media accelerate transformation in the educational environment, Dankook is now ready to open the age of 'Dankook Upgrade 5.0' to innovate the university.
We are committed to transform our educational systems and build a sustainable research platform to create intellectual property leading us into the future. By giving back to companies and society through research accomplishments, we will cultivate a symbiotic industry-academia partnership ecosystem, supporting start-ups and fostering collaboration between the university and the business world. Through these efforts, we look forward to shaping a university that fills all members of the Dankook family with pride, empowering them to realize their dreams.
Dankook will celebrate its 80th anniversary in 2027. As we prepare to open this new chapter, it is time for us to look back on what we have achieved and aim to form an intellectual community that can drive change in the future society based on our rich history and legacy.
All members of the Dankook community are committed to uniting their wisdom and strength, propelling us forward as a prestigious global university embodying challenge and creativity.
Thank you.