Introduce
Spanish, a language descended from Latin, does not use phonetic symbols which makes it easier for students to learn. In addition to learning the Spanish language, our program offers courses and research on the political, economy and cultural background of relevant countries with the ultimate goal of producing international experts on countries that speak Spanish. Latin American countries that speak Spanish are also rich in natural resources and are seeing a significant increase in trade volume with Korea, offering a bright outlook for our graduates.
Careers
Students can take on jobs at trading companies or become professional interpreter/translators, high school teachers or work for government organizations by becoming diplomats.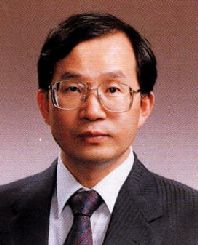 Lee Yongsun | Department of Spanish
Telephone :

041-550-3182

Email :
Introduction
Prof. Lee Yong-seon joined Dankook University in 1986 after completing his Ph.D. in Spanish Language and Literature at Hankuk University of Foreign Studies. He teaches in the area of Spanish Language and Latin American culture and history, and he is currently the Dean of the College of Humanitites. He has served as a visiting scholar at the National University of Mexico and Texas State University. His major research interest is modern narrative of Latin American and Chicano Literature.
Research
Business Spanish
Chicano Literature
Cutural Identity of Latin America