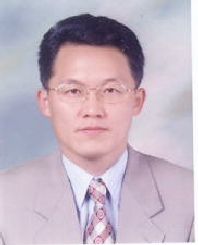 Yeo-hwan Kim | School of Business Administration
Introduction
PhD degree in Business Administration at Queensland University of Technology (QUT) in Australia was obtained. My dissertation is "Default Risk as a Factor affecting the Earnings Response Coefficient: A Comparative Study of the US and
South Korea" and since joining Dankook University in 2004, I have lectured in financial accounting, intermediate accounting,cost management accounting, special accounting, and capital market research.

Main interests are research on international capital markets and corporate social responsibility (CSR) and in the field of management accounting, I am doing research with a lot of interest in ABC and BSC.
Teaching Philosophy
Education is to nurture young people who will lead the next generation, so I believe it is important to spread not only knowledge but also character education.
Knowledge is not only theoretical, but also practical, and it is tailored to the student's eye level and I would like to do a Question-style customized lecture.
Educational Background
[2002] doctor's degree Queensland University of Technology Accounting
Research
BSC
Corporate social responsibility (CSR)
Consulting
Analysis of Financial Statement