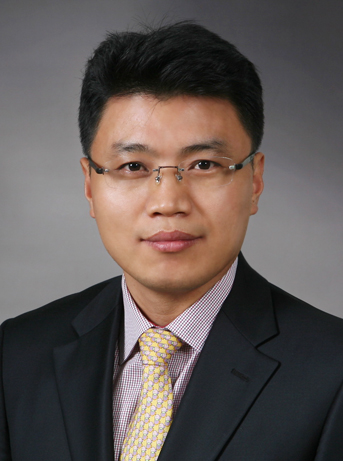 Choi Chang Hwan | Department of International Trade
Telephone :

-----

Email :
Introduction
My goal is to foster mutual benefit in international trade negotiations between developed and developing countries while equipping our students with the essential knowledge to become global leaders. We firmly believe in empowering young minds to unlock their potential and build a better future through their own capabilities.

With a focus on official development assistance (ODA) projects, FTA expert training supported by the Ministry of Strategy and Finance, and Africa trade promotion initiatives in countries like Senegal, Tunisia, and DR Congo, we are actively engaged in driving positive change in the realm of international trade.

As a seasoned professional in the field, I have made significant contributions to academic research through publications in prestigious journals such as the Economic Research, Sustainable Development, International Trade Journal, Global Economic Review, Asia Pacific Business Review, Information Technology for Development, Electronic Commerce Research, Information Development, Internet Research, Asian-Pacific Economic Literature, China: An International Journal, Journal of Korea Trade, International Journal of Logistics Economics and Globalisation. My expertise lies in the interdisciplinary research that explores the intricate relationship between law and economic factors.

Furthermore, with a US lawyer(Washington D.C.), I wish to combine international trade theory and international law, allowing me to effectively navigate the interests of both developed and developing nations in international trade and negotiations.

Dankook University and I will strive to provide comprehensive resources, expert guidance, and transformative educational experiences that enable our students to thrive in the global landscape. Whether you are a trade professional seeking valuable insights or a student aspiring to become a future leader, we are here to support your journey.

Join us as we bridge the gap, create opportunities, and foster mutually beneficial relationships in international trade. Together, let's unlock the potential of our students and shape a brighter future for global commerce.
Educational Background
[2000] master's degree Helsinki School of Economics
[2017] master's degree Indiana University at Bloomington Maurer Law School
[2005] doctor's degree Dongkuk Univ. International trade theory
Research
USA Lawyer (Washington D.C. Bar Member)
International Trade Law (WTO, GATT, USA TRADE LAW)
International Business Negotiation
Consulting
USA TRADE LAW (EXPANSION TRADE LAW)
WTO/GATT TRADE LAW