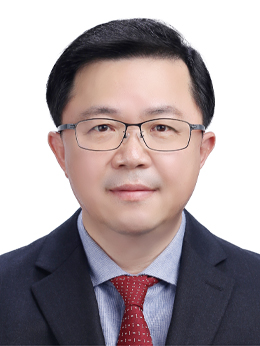 Yoo Yeongsik | College of Liberal Arts
Telephone :

031-8005-3430

Email :
Introduction
Since joining the Ministry of Foreign Affairs and Trade of the Republic of Korea in 1997 as a career diplomat, I've exercised different jobs such as political, economic and cultural in the bilateral and multilateral relations for the latinamerican region. Currently, I teach Latin American Trade & Commerce Studies at Dankook University, utilizing my vast experience and theory as a specialist in latinamerican affairs.

Director(Jul 2015 - Jun 2017), Institue of Asian and American Studies at Dankook University.
Career
Ministry of Foreign Affairs, ROK (1998-01-20)
MOFA, Embassy of Korea in Ecuador (2008-04-22)
MOFA, Embassy of Korea in Spain (2006-06-22)
MOFA, Embassy of Korea in Mexico (2003-07-07)
MOFA, Embassy of Korea in Panama (1998-12-17)
Consulting
Latin American studies (political, economic and cultural affairs)
Foreign Relations between Korea & Latin America
Economic cooperation between Korea & Latin America