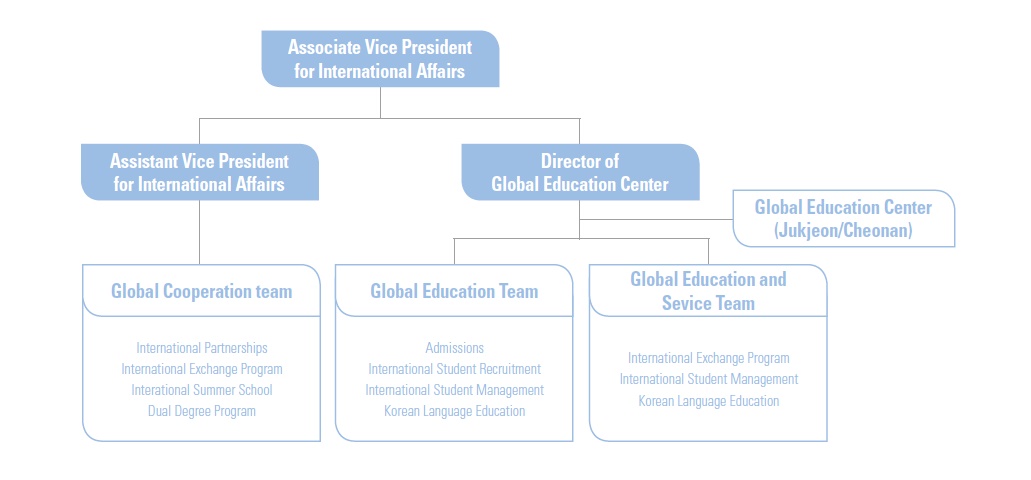 The Office of International Affairs is in charge of the university's international exchanges and attracting and managing international students with the aim of fostering global talent who can contribute to a global village. The office plays a key role in pursuing globalization and sharpening the international competitiveness of our education through academic exchanges.
Through exchanges with renowned universities around the world, we have expanded our network with sister universities across all language zones to offer students more opportunities to engage in various academic experiences and enhance foreign language aptitude.
The office contributes to the university's globalization strategy by attracting international students while laying the groundwork for these students to adjust early on and improve their academic achievements by offering convenient services and a friendly helping hand on campus.
The office lays the foundation for current students to strengthen their foreign language skills through the Global Education Center's specialized language education and also supports foreign students in refining their Korean language skills.