Dankook University, the first four-year private university since Korea's independence, was established in 1947 based on our founders' lofty ideal that the fundamentals of education lie in serving one's country and maximizing the potential of individuals.

President of Dankook University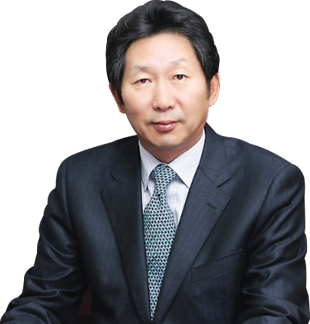 Under the founding mottos of "National Salvation, Independence and Self Reliance," as well as the guiding principles of "Truth and Service," Dankook University has faithfully carried out its missions of grooming young talent and facilitating academic advancement.
In 1967, Dankook University was elevated to university status. With the introduction of the second campus in Cheonan, DKU became the first among Korea's universities to have a branch campus. DKU has continued its phenomenal growth with the openings of its dental hospital in 1984 and the general hospital in 1994.
After 60 years of proud history in Seoul, DKU relocated its main campus to Jukjeon in 2007, in an effort to prepare itself for a giant leap forward in a global age. After 30 years of devoted compilation, we have completed "An Unabridged Dictionary of Chinese Characters Used in Korean" - the longest and the most detailed of its kind. In addition, after a successful 2010 bid for a Pharmaceutical College on the Cheonan campus, we have laid a solid foundation for specializing in life sciences. The Cheonan campus LINC Project Group was selected as the nation's most outstanding, and it has been executing various projects under the goal of setting the standard for industry-university cooperation. Meanwhile, the Jukjeon campus has focused its research and investment on Information Technology (IT) and Culture Technology (CT). With the recent success in the government projects, 'Intellectual Property Education Project' and 'Cultivation Project for Startup-Leading Universities,' the Jukjeon campus is taking a new leap forward to become the center for industry-university cooperation and business startup programming.
We have recently concluded a massive restructuring of our colleges and administrative systems as a part of our efforts to secure DKU's future as one of the world-class universities. Furthermore, we built a top-of-the-line service system that satisfies customer needs, exploits new media and educational contents, and guarantees more efficient research and administration. Based on these findings, DKU has integrated its campuses and launched a 'Dual Campus System' starting in 2014, which focuses on specialization.
Under the banner of "Challenge and Creation," the faculty and staff of DKU will do their best to boost the competitiveness of DKU and elevate the status of the Dankook brand. Please cheer for Dankook's "Challenge and Creation" as we make the leap to become a leader of a new era.
Thank you very much.