Introduce
In order to actively respond to the growing exchanges with China in today's society, our mission is to foster global talents in our students who possess a deep understanding of Chinese language and culture. Language courses are provided in different stages for reading, conversation and writing to equip students with the language skills needed to start working in all areas of society immediately upon graduation. As part of the foreign language division, the program places emphasis on language education, but classes on Chinese culture, politics, economy, society are also offered to create a well-rounded academic program.
Careers
Thanks to the expansion in exchanges with China, various careers are open to our graduates including working at trading companies, airlines, schools and educational institutes. Some students choose to broaden their potential by enrolling in graduate schools in Korea such as the Graduate School for Simultaneous Interpretation while others opt for other overseas universities.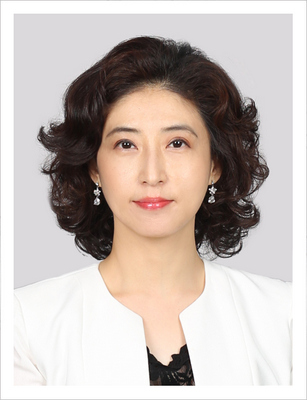 Lee In Kyung | Department of Chinese
Grade:

Non-tenure track Assistant Professor
Teaching Philosophy
We encourage active participation of learners in all classes.
This is because the class time should be maintained not based on one instructor but on the basis of mutual empathy between the instructor and the learners or the learners so that the university class can be developed more efficiently and progressively. Personally, a professor is not only a transfer of knowledge but also an elder of the learner's life. Therefore, the class emphasizes sympathy, communication, cooperation and participation.