Introduce
Students are given the opportunity to study abroad as exchange students at sister universities and may also receive a joint degree. Our program boasts a tailored curriculum filled with overseas internship opportunities, special lectures by renowned businessmen and various industry-academia collaborations that help students advance to global financial institutions, corporations and international organizations or enroll in leading business graduate schools abroad upon graduation.
Careers
Graduates are expected to build their careers in general businesses in the domestic and international arena, as well as work for financial institutions, multinational corporations and business management consulting firms. Students can also move on to engage in international organizations and diplomatic affairs.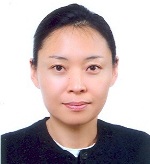 Soo Kyung Kim | Department of International Business Administration
Telephone :

031-8005-3376

Email :
Introduction
Dr. Soo Kyung Kim received her PhD degree from the Pennsylvania State University and is currently an associate professor of International Business Administration at Dankook University, teaching courses at the undergraduate level in organizational behavior, industrial organizational psychology, and business statistics. Prior to joining Dankook University, Dr. Kim was a tenured associate professor of management at Montclair State University, NJ, USA and a research/teaching assistant at the Pennsylvania State University, University Park, USA.

Dr. Kim's research interests center around leadership, emotions, and employee work behaviors. She is the author of numerous articles published in a variety of journals including the Service Industries Journal and the Journal of Hospitality and Tourism Management.
Consulting
Leadership
Emotions at work
Employee work behaviors
Hospitality management