Introduce
We educate students on a wide range of engineering technologies related to the areas of electric energy, power control, robots, information telecommunications, semiconductors, circuits and computers. These technologies are core technologies needed in the high-tech business, but also essential technologies required in other industries. Therefore, graduates of our program are given a broad spectrum of career choices, playing integral roles in product research and development.
Careers
Most graduates go on to play key roles in the IT sector including the telecom, computer, semiconductor and software businesses, or are active in the plant construction and national infrastructure businesses. As the advance of the automotive and heavy industries business accelerates, these industries are also emerging as popular employment opportunities to students these days. In addition, students can also become public officials at technical posts, work for the government or research and development centers, or become secondary school teachers.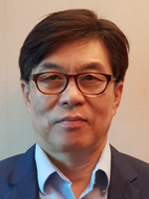 Sungkyoo Lim | School of Electronics and Electrical Engineering
Introduction
Prof. Lim Sungkyoo received his Ph.D. from Oregon State University (1993) after graduating with his BS and MS from Seoul National University. His primary fields of research interest are LCD backlighting, LED lamps, Lighting Design, Medical LED, etc., and he accepts consulting projects in these areas.
Educational Background
[1977] bachelor's degree Seoul National University, Electronics Engineering
[1979] master's degree Seoul National University Graduate School, Electronics Engineering
[1993] doctor's degree Oregon State University, Electrical Engineering
Research
LED lamp
Lighting Design
Medical LED
Consulting
- LED lighting design
- Medical LEDs for therapeutic applications