Introduce
Our program is designed to help students understand and analyze the modern economy in the era of globalization and information. With professional schools that demand students with knowledge in economics continuously appearing and globalization accelerating, the curriculum provides a wide array of professional courses for our students. Not only are cutting-edge courses using quantitative analysis software in multimedia classrooms offered, but outstanding professors are also lined up to sharpen the program as a major that can respond to the rapid changes in the information and global economy.
Careers
Graduates can enter various fields such as government offices, state-owned companies, private businesses, the financial sector, media etc. Students can advance to further studies at graduate schools to engage in more professional and academic activities, as well as working in diverse areas by passing national examinations that mandate expertise in economics (financial posts, certified public accountants, patent attorneys, bar exams, foreign service exam, etc).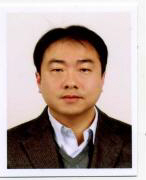 Hong Chong Cho | Department of Economics
Telephone :

031-8005-3388

Email :
Grade:

Associate Professor
Introduction
Hong Chong Cho, assistant professor in the department of economics, received a B.A. and M.A. in economics from the Seoul National University in Seoul, Korea, and Ph.D. From the Univesity of Pennsylvania. His research is focused on the heterogeneous modelling in the quantitative macroeconomics and financial economics, especially in analyzing insurance and pension system. He has started teaching the theory of financial markets at Dankook University since 2011.
Educational Background
[1999] bachelor's degree BA, Economics, Seoul National University
[2001] master's degree MA, Economics, Seoul National University
[2008] doctor's degree Ph.D., Economics, University of Pennsylvania
Research
Macroeconomics, Quantitative Macroeconomics, Resource and Energy Economics, Financial Economics, R&D